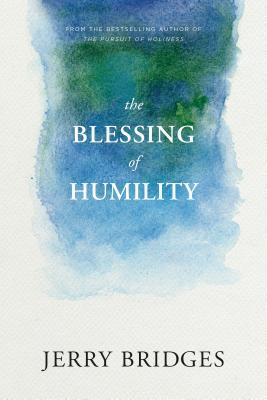 We all admire humility when we see it. But how do we practice it? How does humility--the foundational virtue of the normal Christian life--become a normal part of our everyday lives?





Jerry Bridges sees in the Beatitudes a series of blessings from Jesus, a pattern for humility in action. Starting with poverty in spirit--an acknowledgment that in and of ourselves we are incapable of living holy lives pleasing to God--and proceeding through our mourning over personal sin, our hunger and thirst for righteousness, our experience of persecutions large and small, and more, we discover that humility is itself a blessing: At every turn, God is present to us, giving grace to the humble and lifting us up to blessing.
Writing
There's a reason Bridges is a bestselling Christian author. His writing is easy to understand and he presents difficult concepts clearly and concisely for a general audience. That said, there is a simplicity to his writing that can also feel a bit shallow at times. This book on the beatitudes for example, is more of a brief meditation than an in depth look. At just 106 pages, you aren't going to go too deeply into any concept and still manage to cover each of the beatitudes. That doesn't mean that there was nothing to learn, just that it was limited in scope and depth.
Entertainment Value
As I mentioned above, this is quite easy to read. Being a shorter book, it moves along quickly and makes for a great devotional book, with short chapters and discussion or meditation questions at the end of the book for further reflection on each chapter. I read a chapter each night and found that to be a good way to move through the book, although it certainly would have been fine to read in one sitting as well.
Overall
I enjoyed the read, although I did wish for more depth. I was pleased to learn new things about the beatitudes that I hadn't known before. One of my favorite new pieces of information was that "blessed are those who mourn" refers not to those who mourn in terms of sadness or grief for something sad that has happened to them but those who are grieved by their own sin. I love finding new things to consider in Scripture and was pleased to find an entire chapter devoted to this in the book.
Thank you to Tyndale for providing me with a copy to review!