Oh dear. We're quickly approaching the end of July and I am so seriously behind on my reviews that I just don't know how to catch up other than writing a whole bunch of seriously short mini-reviews in a desperate attempt to get there. I'm gonna just jump right on in with the memoirs:
Hilarious modern parenting memoir by a man who doesn't take himself or his parenting too seriously. If I can enjoy it without having kids, it's a pretty good sign that he's not pretentious and that he's highly relatable. Thoroughly enjoyable on a wide-ranging level, but will appeal most to those who have at least a passing interest in children, obviously.
A collection of essays from YA authors about losing their virginity. Their experiences range from frightened to touching to hilarious to heart-breaking. Some are good, some are awful, most are just plain awkward. It's a great book to have in any collection that serves teens and a very real approach to first times. I thoroughly enjoyed it.
Cults are one of those things I can't not read about. Any cult memoir that comes across my path is just an automatic read. I'm just fascinated. This particular cult was started by the author's grandfather and followed by her mother and father until her father was murdered by his brother. It is just a heartbreaking story. I couldn't put it down, but it is incredibly difficult to read and contains all manner of abuse and hardship, so be warned that it is not a light read.
I love Anner's YouTube channel and was delighted when he wrote a memoir about his early life, his time on reality tv, his college years, and what he's doing now. He's got a great story and he's as funny in his book as he is on video. I highly recommend reading him and checking him out on YouTube and I'll definitely be watching to see what he comes up with next. (Thanks to NetGalley for providing me with a copy to review)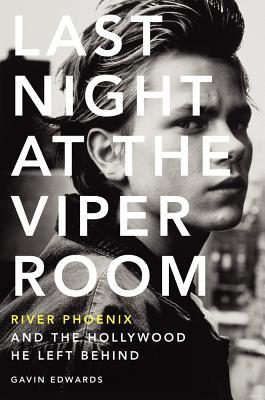 I listened to this one on audio, and it was...wow. The narrator just really ruined the whole thing. I mean the writing wasn't spectacular to begin with - almost the entire book is made up of quotes from various actors and directors instead of actual writing. But what really killed this for me is that the narrator attempted to do impressions of each actor when he'd read their quotes. And he didn't do them well at all. Phoenix's life is fascinating and I thoroughly enjoyed his story, but the narrator butchered the experience.