I've been completely neglecting keeping up with reviews (and, honestly my reading as well). I'm in a terrible reading slump that I just can't seem to break out of. I sped through these YAs, not super impressed with the writing of any of them, but at least they finally caught my attention - enough so that I read them in one sitting each.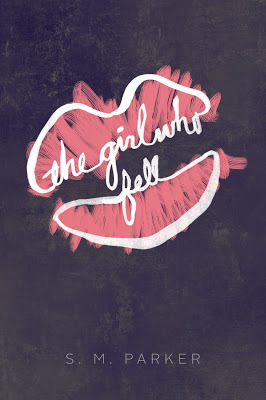 The Girl Who Fell by S.M. Parker
From Goodreads:
High school senior Zephyr Doyle is swept off her feet—and into an intense and volatile relationship—by the new boy in school.





His obsession.




Her fall.





Zephyr is focused. Focused on leading her team to the field hockey state championship and leaving her small town for her dream school, Boston College.





But love has a way of changing things.





Enter the new boy in school: the hockey team's starting goaltender, Alec. He's cute, charming, and most important, Alec doesn't judge Zephyr. He understands her fears and insecurities—he even shares them. Soon, their relationship becomes something bigger than Zephyr, something she can't control, something she doesn't want to control.





Zephyr swears it must be love. Because love is powerful, and overwhelming, and … terrifying?





But love shouldn't make you abandon your dreams, or push your friends away. And love shouldn't make you feel guilty—or worse, ashamed.





So when Zephyr finally begins to see Alec for who he really is, she knows it's time to take back control of her life.





If she waits any longer, it may be too late.
Of the two abuse-themed books in this review, this is the one I had the highest hopes for. I really appreciated throughout the first three quarters of the book that we saw Alec slowly begin his emotional abuse of Zephyr. I've never been in an abusive relationship, but I saw several closely as a teen. None of them were physically abusive, but all were damaging emotionally. I had hoped to see that reflected in this book as opposed to a more violent and physical abuse. It looked like things were headed that way, but the book winds up taking a more shocking (and unfortunately less believable) turn. I still enjoyed the read, but I didn't find it as relevant as I had hoped to.
From Goodreads:
Would you risk your life to save your best friend?



Julia did. When a paroled predator attacked Liv in the woods, Julia fought back and got caught. Liv ran, leaving Julia in the woods for a terrifying 48 hours that she remembers only in flashbacks. One year later, Liv seems bent on self-destruction, starving herself, doing drugs, and hooking up with a violent new boyfriend. A dead girl turns up in those same woods, and Julia's memories resurface alongside clues unearthed by an ambitious reporter that link the girl to Julia's abductor. As the devastating truth becomes clear, Julia realizes that after the woods was just the beginning.
Another one that falls into the not-quite-believable category, but was still a delight to read. This is one I didn't go into hoping for realism - I hoped for craziness and a fast pace. And the book delivers on both parts. The characters aren't necessarily memorable or deep, but the plot is a blast and I was kept guessing for a large portion of the book. As a boredom/reading slump buster, it was perfect.
Tragedy Girl by Christine Hurley Deriso
From Goodreads:
Of course Anne would be drawn to Blake. He's good looking, he's friendly, and they both bring sob stories to the table: her parents died in a car wreck, his girlfriend, Cara, drowned. Of course Blake would understand what she's gone through. And of course they can help each other work through the pain. It's like it was meant to be.





But just as Anne starts to feel she's finally found something good in all the tragedy, she can't ignore signs that something's off. Her friends rarely let her be alone with Blake. Even those closest to Blake seem uneasy around him. And then there are the rumors about the death of Cara, whose body was never recovered. Rumors that suggest Blake's pain is hiding something darker than Anne can even begin to comprehend . . .
This was in some ways my favorite of the three and in some ways the worst of the three. It is absolutely and completely outside the realm of possibility. It's like an episode of One Tree Hill. I mean that as both a critique and a compliment. I love some One Tree Hill. But this is very similar to a world in which teenage club promoters meet and date Fall Out Boy. I spent the entirety of the book texting my friends and laughing, but also being completely intrigued. It's not super long and reads very very quickly. Honestly, it's one of the best books I read last month in terms of how much I enjoyed the experience.
Thanks to NetGalley for providing me with copies of these titles in exchange for review.