I always wait way too long between these posts, especially since it's a feature that I really enjoy working on. Here's the latest round of backlist titles I'll be reading based on books I reviewed and enjoyed on the blog:
It's been a year and a half since I read and reviewed
The Farm by Tom Robb Smith
, and I'm still itching to get to his backlist title Child 44, which has been out for a while and begins his Leo Demidov trilogy.
Stalin's Soviet Union is an official paradise, where citizens live free from crime and fear only one thing: the all-powerful state. Defending this system is idealistic security officer Leo Demidov, a war hero who believes in the iron fist of the law, but when a murderer starts to kill at will and Leo dares to investigate, the State's obedient servant finds himself demoted and exiled. Now, with only his wife at his side, Leo must fight to uncover shocking truths about a killer--and a country where "crime" doesn't exist.
I loved S.J. Watson's
Before I Go to Sleep
and enjoyed the more recently released movie adaptation of the book, so I want to include his latest book, Second Life. It's not technically backlist since it was released after Before I Go to Sleep, but it's been out for a while and one I discovered when searching for his backlist.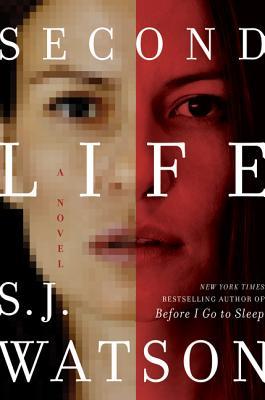 ...She loves her husband. She's obsessed by a stranger. She's a devoted mother. She's prepared to lose everything. She knows what she's doing. She's out of control. She's innocent. She's guilty as sin. She's living two lives. She might lose both ...
Kate Racculia's
Bellweather Rhapsody
enchanted me when I read it in 2014 and I was pleased to check Goodreads and find that her backlist title This Must Be the Place was already on my TBR.



The Darby-Jones boardinghouse in Ruby Falls, New York, is home to Mona Jones and her daughter, Oneida, two loners and self-declared outcasts who have formed a perfectly insular family unit: the two of them and the three eclectic boarders living in their house. But their small, quiet life is upended when Arthur Rook shows up in the middle of a nervous breakdown, devastated by the death of his wife, carrying a pink shoe box containing all his wife's mementos and keepsakes, and holding a postcard from sixteen years ago, addressed to Mona but never sent. Slowly the contents of the box begin to fit together to tell a story—one of a powerful friendship, a lost love, and a secret that, if revealed, could change everything that Mona, Oneida, and Arthur know to be true. Or maybe the stories the box tells and the truths it brings to life will teach everyone about love—how deeply it runs, how strong it makes us, and how even when all seems lost, how tightly it brings us together. With emotional accuracy and great energy,

This Must Be the Place

introduces memorable, charming characters that refuse to be forgotten.