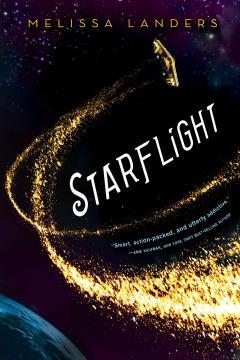 Life in the outer realm is a lawless, dirty, hard existence, and Solara Brooks is hungry for it. Just out of the orphanage, she needs a fresh start in a place where nobody cares about the engine grease beneath her fingernails or the felony tattoos across her knuckles. She's so desperate to reach the realm that she's willing to indenture herself to Doran Spaulding, the rich and popular quarterback who made her life miserable all through high school, in exchange for passage aboard the spaceliner Zenith.





When a twist of fate lands them instead on the Banshee, a vessel of dubious repute, Doran learns he's been framed on Earth for conspiracy. As he pursues a set of mysterious coordinates rumored to hold the key to clearing his name, he and Solara must get past their enmity to work together and evade those out for their arrest. Life on the Banshee may be tumultuous, but as Solara and Doran are forced to question everything they once believed about their world—and each other—the ship becomes home, and the eccentric crew family. But what Solara and Doran discover on the mysterious Planet X has the power to not only alter their lives, but the existence of everyone in the universe...
I always try to be upfront anytime I review something by a person I have a personal relationship with, so just know that I consider Melissa a friend outside of the writing/blogging/reading world - which also means I won't be doing my typical critical review here. There's just something squicky about judging the quality of a friend's creative work, even when there's nothing to judge. Disclaimer over.
Now stop everything you're doing and go out and get a copy of this book - on audio if at all possible. It is one of the most fun books I've read this year and will definitely have a place on my end of the year list for pleasure reads. Space, pirates, romance, a western/outlaw feel, corporate intrigue, and family secrets - there is basically nothing this novel is missing. And if you're a fan of romance, Melissa has you covered. She has a great way of writing romantic tension and creating romantic suspense - and then delivering on all the buildup! Her experience as a romance author really shines in this book, but that doesn't mean her sci-fi elements are at all lacking. You've got a great ragtag crew of maybe outlaws all hiding secrets, a ship in constant need of repairs and boosts, and an epic quest.
As far as the audio narration is concerned, it was perfect. I loved the reader's voice and tone and would gladly listen to her again. My fingers are crossed that she'll narrate the sequel. I highly recommend this to fans of Star Wars (the Banshee totally reminded me of the Millenium Falcon), Firefly (space western), and YA adventure/romance. I think I've convinced my entire book club to read it and those who have finished are also raving.