Our December CYOA meeting was derailed by the appearance of the
2015 End of Year Survey
and the fact that none of us really read what we were supposed to read. We did, however draw our choice for January - "Books Authored by Bloggers". We're all pretty book-ternet involved, so this was a pretty easy one.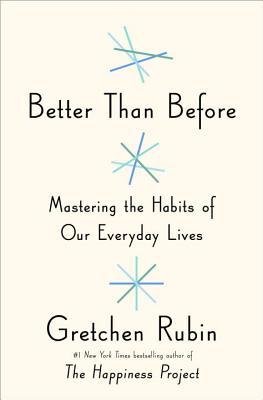 I chose Better Than Before by Gretchen Rubin (
click here to see her blog
). It was amazing and life-changing and has made a huge difference in the way I'm living so far this year...but you'll have to wait till the end of the month for my full review. I can't say enough great things about it.
I also read a few excerpts from Hyperbole and a Half (
click here to see the blog
), but didn't finish all the way. It was a reread, so I'm already familiar with the hilarity of her work, but a refresher of the joy in this book is always nice.
Stephanie read Dancing Barefoot by Wil Wheaton (
click here to see the blog
). She said she enjoyed the collection, particularly the Star Trek essays, but that it lacked cohesion overall. I'm still putting it on my list because, Wil Wheaton. NFT.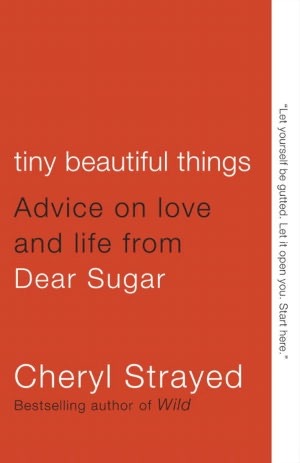 Courtney was the smartest one of all of us and read Tiny Beautiful Things by Cheryl Strayed (
click here to see the blog
). I think all of us listen to the Dear Sugar podcast and discuss her thoughts on things frequently. I also think most of us have read the book and we had a great discussion about the way Strayed can convey even the hardest truths that people don't want to hear with love and compassion. If you haven't read it yet, you must.
Courtney's also working her way through Do Over by Jon Acuff (
click here to see the blog
). In case none of you have realized it yet, figuring out what to do with your life is hard. And this seems like an excellent book to read to motivate yourself to figure the hard stuff out. It got tons of amazing reviews last year - and I made sure to grab a library copy for the library where I work!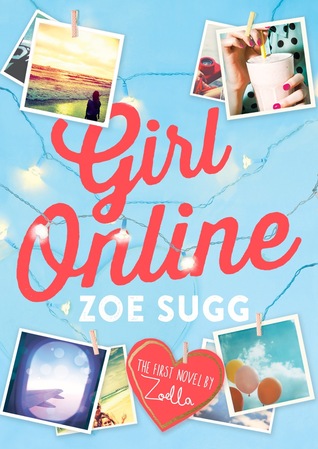 Halina and Sarah both read Girl Online by Zoe Sugg (
click here to see her blog
). There was a ton of talk when this was released about whether or not Sugg had help writing it and the ethics of blogger books, so I was glad to have a first hand account from actual readers of the book. Both agreed that it was fun and easy to read, but definitely intended for a young audience.
Rachel went with Jacksonland by Steve Inskeep, who isn't a blogger, but is an NPR/podcast host, which fit our very broad criteria. Even though I'm not much of a reader of straight up history, Rachel convinced me to add this one to my TBR list when she told us how much of it is set in the area where we live. It's always fun to read about the history of places we know and can go visit.


Rachel also read the Princess and the Pony by Kate Beaton (
click here to see her blog
). I'm obsessed with Beaton's cartoons about history and literature and general geekery and found this children's book as delightful as Rachel did.
And of course, we've got a list of books we discussed, but that did not fit the theme. It had been over a month since we'd all seen each other so we had TONS of book talk to do. Here's the list of what we raved about after we stopped talking blogger books:
The Lunar Chronicles - if read this series, let Stephanie know because she has FEELINGS about it. I gave up after Cinder but she convinced me to give it another try based on said feels.
Six of Crows - Rachel's FEELINGSS book.
Emmy and Oliver
Daughter of Smoke and Bone - the whole world has FEELINGS about this one, myself included
This One Summer
Everything ever created by Brene Brown, but particularly The Gifts of Imperfection - so many FEELINGS I can't even take it.
Check back again next month when we'll be reading from the prompt: Book by a Southern Author