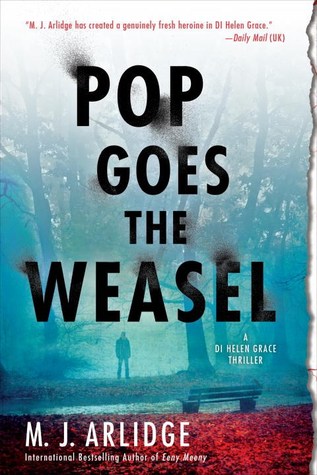 A man's body is found in an empty house.




A gruesome memento of his murder is sent to his wife and children.





He is the first victim, and Detective Helen Grace knows he will not be the last. But why would a happily married man be this far from home in the dead of night?





The media call it Jack the Ripper in reverse: a serial killer preying on family men who lead hidden double lives.





Helen can sense the fury behind the murders. But what she cannot possibly predict is how volatile this killer is—or what is waiting for her at the end of the chase...
Writing
This was my second DI Helen Grace book and I enjoyed it as much as I did Eeny Meeny. The writing is fairly standard for the genre - short chapters with suspenseful endings that force you to keep reading to see what will happen in the next chapter. It's something I might critique in any other genre, but to be honest I love it as a convention of the thriller/mystery genre.
Entertainment Value
Exactly what I like in a thriller. I had a hard time putting it down and zipped through it in two sittings. The story is novel and I didn't figure out the whodunnit until I got close to the end. There's even a bit of depth to the characters that doesn't exist in every thriller. I'm thoroughly pleased and look forward to continuing the series.
Overall
If you, like me, love shows like Criminal Minds or SVU, this is a series you'll love. It's got that procedural, crime of the week feel to it, but it's also not recycling plots or borrowing from other books. I like the main character, I like the conflicts in her character, and I enjoy the mysteries she's faced so far. One note, reader will want to start with the first book, Eeny Meeny, as this second book contains spoilers and plot points that won't make sense without having read the first.
Thanks to NetGalley for providing me with a copy to review.