It's inevitable when you read as many books as I do each year that not all of them are going to be great. Some are poorly written, some are less than entertaining, and some just genuinely didn't find the right reader in me but might work for others. This is the post where I try to weed out a bit of what failed for me and why. As a bonus, I'm listing my DNF (Did Not Finish) titles at the end.
No expectation of high quality writing here, but I do expect my sea monster books to at least keep my interest. This is one of the slowest horror/thrillers I've ever read.
Don't even get me started on the issues I had with this book and rape apology. It had a lot of potential but the author's use of rape as plot device and the happily ever after wrap up just ruined this one for me.


The Silent Girls by Eric Rickstad
Not only was this one full of stock characters who had no evolution or growth throughout the book, but the author's agenda was so overt that it overshadowed the story.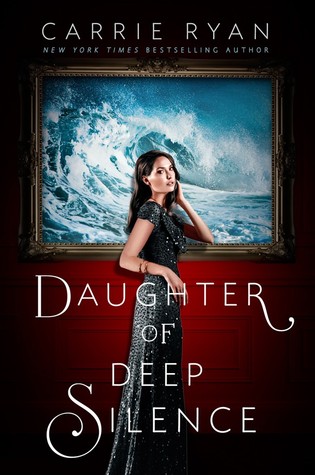 Daughter of Deep Silence by Carrie Ryan
My Review
I love Carrie Ryan and was super disappointed to find this one populated with unbelievable characters, motivations, and an over the top ridiculous plot.
An Inheritance of Ashes by Leah Bobet
My review is still to come, but the world-building here was really not up to even my lowest expectations. In SFF, it's important for the reader to have some kind of idea about where and when they are - and this book gives the reader very mixed signals about what world we're in and at what point in time.
DNF's of 2015
What were your worst reads and DNF's of 2015?