I really, really hate having to post reviews this way, which is basically just an info dump with no rhyme or reason. I like to collect and sort my reviews and try to post similar books together, but I seem to get to this point every year without fail. I am out of days of the year left to post these. So, unfortunately, Reader Friends, you are left with this odd conglomeration of mini-reviews. Hopefully, you'll see something in here that catches your eye!
This is the sequel to
Jackaby
, which I reviewed earlier in the year. I really enjoyed Jackaby and thought it was a fun and mostly unique novel (although it draws heavily on the pop culture characters of Sherlock and Dr. Who) that does something different than most YA. I was (along with the rest of the CYOA Book Club) super excited for the sequel. In the end, however, I found it to be a bit of a let down. There's a whole lot of talking and explaining and very little doing. It took way too long to really get going, and by the time it finally picked up the ending was a let down. If there's a third book, I'll read it based on how much I enjoyed the first, but this isn't one that I think will grab readers the same way.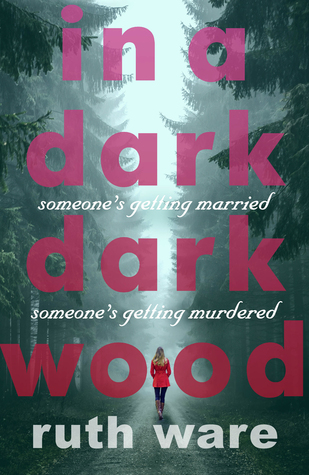 Another in the line of Gone Girl comparison novels, this one completely succeeded for me. I love the idea of a bachelorette weekend gone terribly wrong. The setting is wonderful (a remote cabin with few suspects available) and the characters are all rich and well-drawn. I loved it and it kept me guessing. There's also just something about frenemies and crazy ladies that draws me in, and this one has both in plenty. I highly recommend it to fans of suspense and thrillers.
I listened to this one on audio and was completely pleased with the narrator. I'll certainly seek her out to see if she's recorded any others, because I really enjoyed her voice. The book itself was fine, but nothing incredibly mind-blowing. I think standard women's literature fare would be the best description. Friends from college have various fallings out and betrayals over the years but manage to come back together for a mostly happy reunion at the end. I think the author made a great choice in jumping around in time to keep the reader guessing, but it's really hard to listen to books formatted that way on audio. Neither the fault of the author or the narrator, but I found myself forgetting what year I was currently in - and without being able to flip back a few pages it made it confusing at times. Other than that, as I said, it was fine - I'd compare to Kristen Hannah or Anna Quindlen, which is certainly not an insult.